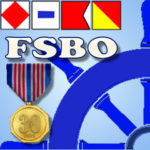 Whether you're looking to upgrade, downsize, or simply get rid of it, selling your boat online can be overwhelming. The internet is a tool that makes it easier than ever to reach potential buyers, but it still takes effort on your part. Paperwork, physical labor, research, a learning curve and not to be taken for granted, your valuable time. Knowing what you'll need to do can help you prepare for a sale of your vessel online.
Our team at BoatsForSaleByOwners.net can help you considerably. We have been in the business for over 30 years. We have team members and websites all over the country and are the oldest and largest online database of used boats for sale by owner. We have seen it all however, one never knows what tomorrow brings correct? That said, we can't help you prepare your boat for sale but, we can and WILL save you a whole lot of time and money. We put your boat listing in dozens of different sites, exposure at boat shows and included in internet feeds. We also blast out our newsletter to over a quarter million boat buyers. You just need to contact us and we do the rest. You don't have to figure out some website interface to list your boat, upload pictures or worry about keywords, etc, etc.. We do all of that for you. If you have an existing ad, even if on Craigslist, we can copy all the information from there and optimize it to be found and seen by thousands. Any service can make claims of success but, our previous seller testimonials speak for themselves.
So, lets get started here.
Part 1 - Preparing Your Boat
Remove your gear. When you show your boat to potential buyers, you want it to look as roomy and spacious as possible. You also want a buyer to be able to imagine his own gear on the boat, to really make it his own. Leaving your own things in the boat will add clutter and make it hard for the buyer to imagine the boat as his own.
Clean the boat. Be thorough and scrub every inch of your watercraft before you try to sell it. A dirty boat might turn off potential buyers, and even if the buyer is still interested it will be difficult to get your asking price. Try to make your boat look brand new, and your potential buyers will be impressed. Clean any carpets and upholstery on your boat. Nothing makes a boat look worse than shabby floors and seating. Wipe down the cabinets, lockers, and every other storage area onboard your boat.
Consider having the boat appraised. If you let a professional take a look at the boat, he can tell you about any repairs that the boat may need in the near future. Making those repairs in advance can help you get a better price for your boat. However, some boat brokers recommend holding off on replacing electronics, as sellers typically don't get a very big return on electronics upgrades.
Repaint the boat. If your boat's coat is faded or scratched, it may need some minor touch ups, or even a whole new coat. Pay special attention to the bottom (if it's painted) and the outboard and stern drive skegs. If painting the hull, stick with basic boat hull colors like white or dark-blue. Buyers don't want any funky surprises when they see the boat's colors.
Treat rust spots. No one wants to buy a rusty boat. Even if it's just a few minor spots, treating the rust beforehand can make your boat much more appealing to potential buyers. Use a spray-on rust converter to treat the rust. Apply a coat of paint over any rusted areas that need to be painted.
Give it a wax coat. You'll want the coat to look sleek and waxed when you take pictures and show the boat to interested parties. Some boaters recommend using spray-on furniture wax for a short time shine, but you can also buy wax that's made for boats that will stay on longer and look sleeker.
Air out the cabin. Even a clean boat can start to smell a little stale if the windows and hatch are shut for a few days. Open things up and let the cabin air out. If an interested party comes to view your boat in person, he'll notice the difference.
Part 2 - Getting the Paperwork in Order
Keep your papers in order. Before a potential buyer comes to see the boat, have all your paperwork in order. Keep the title, registration, warranty (if you have one), and any recent service/repair receipts in a single place, like a folder or binder. It will make things easier for you if the interested party decides to buy your boat, and it will make you look like an organized, responsible seller.
Prepare a bill of sale. In some places, the local or regional government requires all boat sellers to prepare a bill of sale for the buyer. Some laws even require the bill of sale to be notarized. This helps the buyer prove his ownership, and lets him have a record of the transaction in case he needs it in the future. Find out what your local and regional requirements are regarding a boat's transfer of ownership.
Know your local and regional requirements. In many places, the seller is required by law to notify his local authorities, in the Department of Licensing, Department of Wildlife, or other outdoor recreation-related agency, of any boat's sale or transfer of ownership. Some laws require swift notification, giving the seller as few as five days to notify the proper agencies about the boat's transfer of ownership. Find out in advance which agency or agencies you're required to notify, and obtain all the necessary paperwork in advance to help expedite the process.
Part 3 - Placing the Advertisement
Determine where to advertise. There are many, many websites that allow sellers to connect with potential buyers online. A website like Craigslist allows you to advertise to people who look just there but, is continually exploited by scammers just trying to gather your personal information so they can fill up your email account or phone with advertisements. The most effective method is to use a specialty site like
BoatsForSaleByOwners.net
. You'll reach a more targeted audience who know more about boats and are willing to pay more money for certain features.
-Take pictures. Boat listings with photographs included are always viewed more than listings without any pictures. Be thorough when photographing the boat. Try to give potential buyers a digital tour of the boat: include multiple views and different angles of the front, sides, back, deck, and cabin.
-Don't include anything that won't come with the boat in the photographs. For this reason (and for general appearances), it's best to remove any clutter from your boat and from the area around your boat where you'll be photographing. If your boat is parked on a trailer in your yard, mention in the add whether or not the trailer is included, or if it's for sale at an additional price. Failure to mention these specifics, or failure to remove items from the boat that aren't included, could be construed as a misrepresentation by potential buyers.
-Show your boat in action. If possible, have someone take a photograph of your boat cruising away from the dock. This gives a potential buyer some idea of how well the boat performs, and lets that buyer imagine the boat as something he or she could drive.
-Capture your boat's best angles. Look at some professional boat listings online and take note of what angles the professional sellers shoot from when photographing their boats. This may take a bit of research and some experimentation on your end, but in the end you will have your own stunning, professional-quality photographs to help sell your boat.
-Help illustrate size and dimensions. You don't need to use a boat load of gear for this, as that will only clutter up the photograph. But you can, for example, have someone take a photograph of you extending measuring tape inside the cabinets or storage areas, or across the inside cabin, to help potential buyers see what your boat's real dimensions are.
-Capture your boat's finer details. Offer close-up shots of any parts of your boat that you think might help persuade potential buyers, such as the boat's motor or the controls around the steering wheel.
-Make sure the lighting is right (but not so bright that it's blinding). Try taking photographs with the sun behind you, rather than staring into the sun, as this will only silhouette your boat and could cast unwanted gleams of light off of your boat. If you can, try photographing your boat on a slightly cloudy day, as this will ensure that the sky will still light up your boat but the sun won't create an annoying glare.
-Some websites have specific requirements for the size and file type of photographs. Most sites require photographs to be .jpg files less than 100K in size and have limiting specific requirements. We at BoatsForSaleByOwners.net can use ANY PICTURES even if they are in a Word, PDF (Adobe), E-mail, on another website or ANY format what-so-ever.
We are the only used boat site on the web who will do this for you!
Part 4 - Educate Yourself
Know about your boat. Chances are an educated boat buyer will want to know details like the overall size of the boat, the engine hours, and details about the motor (if it has one). Having that information up front, and including it in your advertisement, will help you secure a sale faster and with greater ease. •Include a thorough history of the boat. Mention in the advertisement any repairs, upgrades, and general maintenance you've put into the watercraft. If you bought it used, include what you know about the previous owner's maintenance and repairs.
Part 5 - Set a Price
You'll want to do your research in advance to know what the going rate is for a boat that's as old and has as much wear and tear as your boat. You should also determine your absolute bottom price beforehand as well. The NADA, BUC, and ABOS pricing guides are a good place to start, but you should also check the prices of similar boats for sale at your local boat dealers, in classified ads, and online.
-Know whether you're willing to hold out for the right price. It could take time to find someone willing to pay your top asking price, which means time that you'll be paying for storage and continued maintenance.
-You may need to be flexible on the asking price. Some experts recommend pricing a boat at least five percent cheaper than the lowest-priced boat of your boat's make and age to ensure a speedy sale.
-Don't let potential buyers know what your bottom price is before they've seen the boat. If an interested party calls you on the phone or emails you and asks how low you're willing to go, tell him you'd like him to see the boat before he starts trying to negotiate a better price. If you've done your work cleaning, prepping, and polishing the boat, it should speak for itself.
-As you collect prices for comparable boats, save copies of this info to show potential buyers.
-Ultimately, the price is up to you. You'll need to decide how much time and effort you're willing to put into making a sale.
Part 6 - Closing the Deal
Know what to say to buyers. Interested parties will almost certainly ask you why you're selling the boat. They may be making conversation, or they may be trying to test you to see if there are any problems with the boat. Boating experts generally recommend telling interested parties that you're looking for a change in lifestyle: a different boat, a bigger boat, or even a smaller boat are all common reasons why someone might sell a boat. You don't need to lie to sellers, just know in advance what to say so you're not caught off guard if they do ask.
-Ask for cash. Some sellers are wary of checks (even banker's checks), as there's no guarantee that the money will be there when you try to cash the check. Getting cash in-hand, and counting that cash before the seller leaves, is the only way to be 100% certain that you'll get money from the buyer.
Part 6 - Other Considerations
Anticipate no-shows. Sometimes when you're selling something online, you'll get a lot of nibbles before anyone commits to an actual purchase. Whether they're just feeling out the water, so to speak, or they find something better along the way, anticipate that some of the interested parties will back out or completely flake out of the deal before they've even seen the boat.
Be ready for potential ride-alongs. Some interested parties may wish to take the boat out for a ride-along before committing to a final sale. If this won't be possible for any reason, let the interested party know. If you can arrange to take the boat out with the potential buyer, limit how many people come along (ideally just the buyer and his or her partner, if it's a couple). This will help ensure that the boat rides smoother and faster, and it will help the boat feel less cramped if there are only one or two people with you.
-If an interested party has asked in advance about taking the boat out, get there early and start the engine to let it warm up for a half hour to an hour. This will help get the engine ready and will let you know if there are any problems, like a dead battery, before the buyer shows up.
Tips
-Make sure you have realistic expectations. It can take anywhere from to 3 to 6 months to sell a boat.
Warnings
-Beware of scammers and buyers who aren't serious. You can weed them out by keeping an eye for telltale signs like an unwillingness to speak on the phone and by asking probing questions about a buyer's boating history and finances.
Thanks for reading. We hope that the information we provided here is useful to you. We could write a book on how to sell a boat, maybe we will. Until then, PLEASE FEEL FREE TO CONTACT US with any questions or concerns. BE SURE to contact us when you are ready to sell your boat! Our BoatsForSaleByOwners.net team will show you why we have been around for so long.